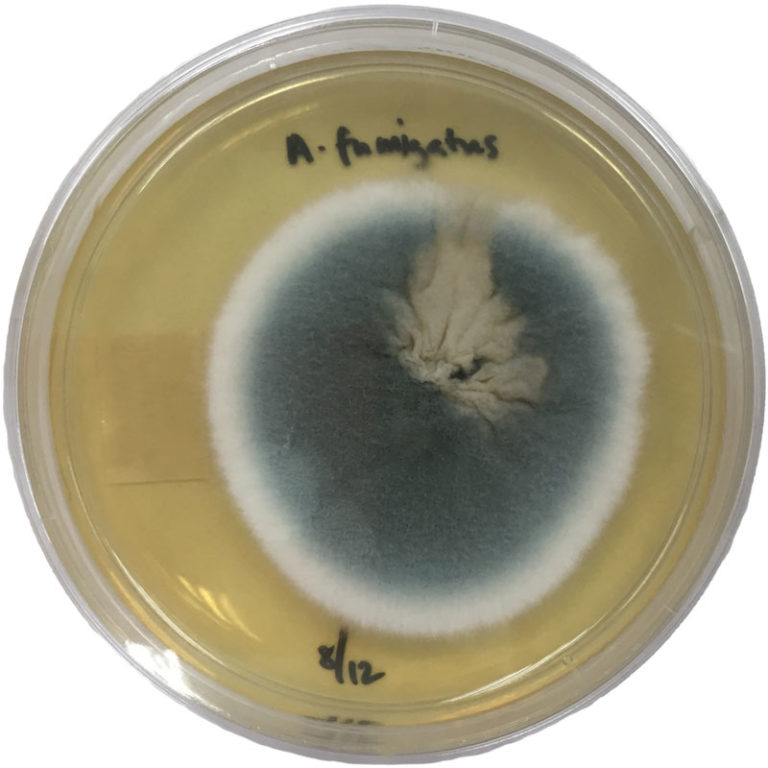 Aspergillus fumigatus is a fungus that grows in humid environments, also on building materials containing cellulose, but is proliferating mainly on organic substrates in indoor environments such as house dust.
We find this type of mold in humidifiers, air conditioning systems, ventilation ducts and air filtration systems.
Before you have problems with coughing, breathing, nausea or any other health problem, call us quickly. One of our experts will be able to help you stop the proliferation of Aspergillus fumigatus. However we recommend that you contact a health specialist first.
This mold, if grown in favorable environments such as parts between 12 and 45 degrees Celsius, can contaminate common items made of canvas, leather or paper.