MoldXperts provides a number of services to help improve air quality and remove mold and other contaminants from your home. See below to learn more.
CONTACT US TODAY TO LEARN MORE AND BOOK YOUR FREE ESTIMATE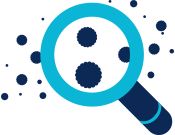 Mold Inspection
Our mold inspection will thoroughly identify the risk and impact of any mold in your home or business.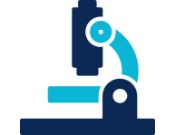 Air Quality Analysis
We analyze air quality in you home or business to identify any health risks mold may pose.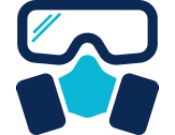 Decontamination
We manage decontamination projects ensuring proper, safe mold removal.
Our specialists are recognized by IMS Laboratory, LLC, accredited by the American Industrial Hygiene Association (AIHA), EMSL Analytical, Inc. and Institute of Inspection Cleaning and Restoration Certification (IICRC). They are also recognized Certified Mold Inspectors and Certified Mold Remediators by The National Association of Mold Professionals (NAMP).
Testimonials from our clients
How very reassuring to be able to benefit from the expertise of someone like you!.
Many thanks for the services rendered when you inspected our property. When we find ourselves in a difficult situation with a potentially contaminated house, it is reassuring to have someone with your expertise to turn to. You comforted us and helped us cope with the situation. We will be more than happy to recommend your services to family and friends.
Vito Garofalo
Real Estate Broker, Laval
Very driven by customer service!
We found you to be very customer-service and solution oriented and the value for money of your services, excellent. What we found extremely impressive are the additional skills and experience you have in correct construction and environment standards that allowed us to redress an existing building problem with the last owner. All the best, you deserve it.
Simon Alderdice
Director, DEVENIR PROPRIO Inc.
MoldXperts reports will allow us to go ahead with court proceedings against previous owner
Mr. Levis was quick and efficient with our questions and was able to do mold inspections after my mom bought her house. The reports and quotations provided by Mr. Levis will allow us to proceed with our court proceedings against the previous owner.
Patricia Samanez
Laval