Preserve your family's health.
Analyze your home's air quality to ensure your home is healthy and mold free!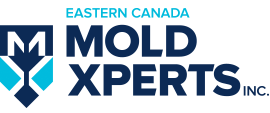 Consulting firm specializing in mold and decontamination.
Moisture, water, mood, spores mildew and other sources of contamination found in a building can have serious consequences for human health and may cause allergies, respiratory ailments and other diseases. They can also damage buildings and reduce their quality, safety and longevity.
Yves Levis, President of MoldXPerts is recognized by IMS Laboratory, LLC, accredited by the American Industrial Hygiene Association (AIHA) and EMSL Analytical, Inc. He is also a recognized Certified Mold Inspector and Certified Mold Remediator by The National Association of Mold Professionals (NAMP).
Mold can be the source of several health problems.
Mold is found everywhere! In buildings, mold can occur due to high humidity or water infiltrations and can reduce the effectiveness of insulation, causing rotting wood, buckled siding, and peeling paint.
When we are called to the scene of a potential contamination problem, MoldXperts deploys a five-step protocol:
Air quality sampling and analysis
Written diagnosis and recommendations